---
◄ Mocksim Latest
-
Bio ►
Book
Art, Misuse and Technology: Micheál O'Connell's 'System Interference'
(2022)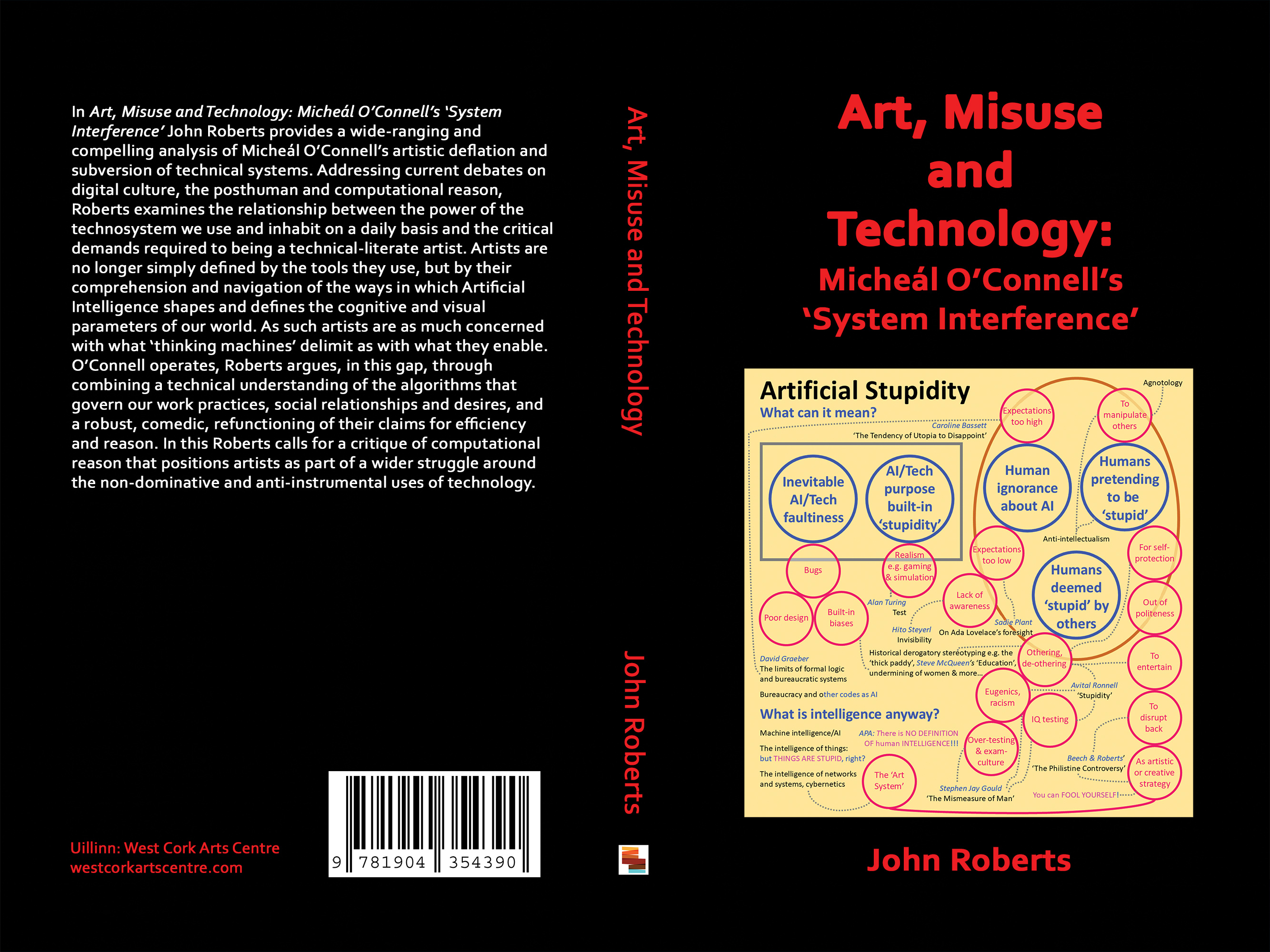 Written to coincide with the touring exhibition System Interference, this book by philosopher of aesthetics John Roberts addresses 'current debates on digital culture, the posthuman and computational reason, [and] examines the relationship between the power of the technosystem we use and inhabit on a daily basis and the critical demands required to being a technical-literate artist'.
Author John Roberts, 100 Pages, Linen Wrap, 6 x 9 in / 152 x 229 mm, ISBN: 978-1-90-435439-0.
More information, obtain here (Ebook €3, Hardback about €15):
Uillinn: West Cork Arts Centre publishing
.
Published by Uillinn: West Cork Arts Centre. All Rights Reserved - Standard Copyright License
◄ Mocksim Latest
-
Bio ►