---
◄ Next Showing
-
Previous Showing ►
Exhibition
Brighton Photo Biennial
(2014)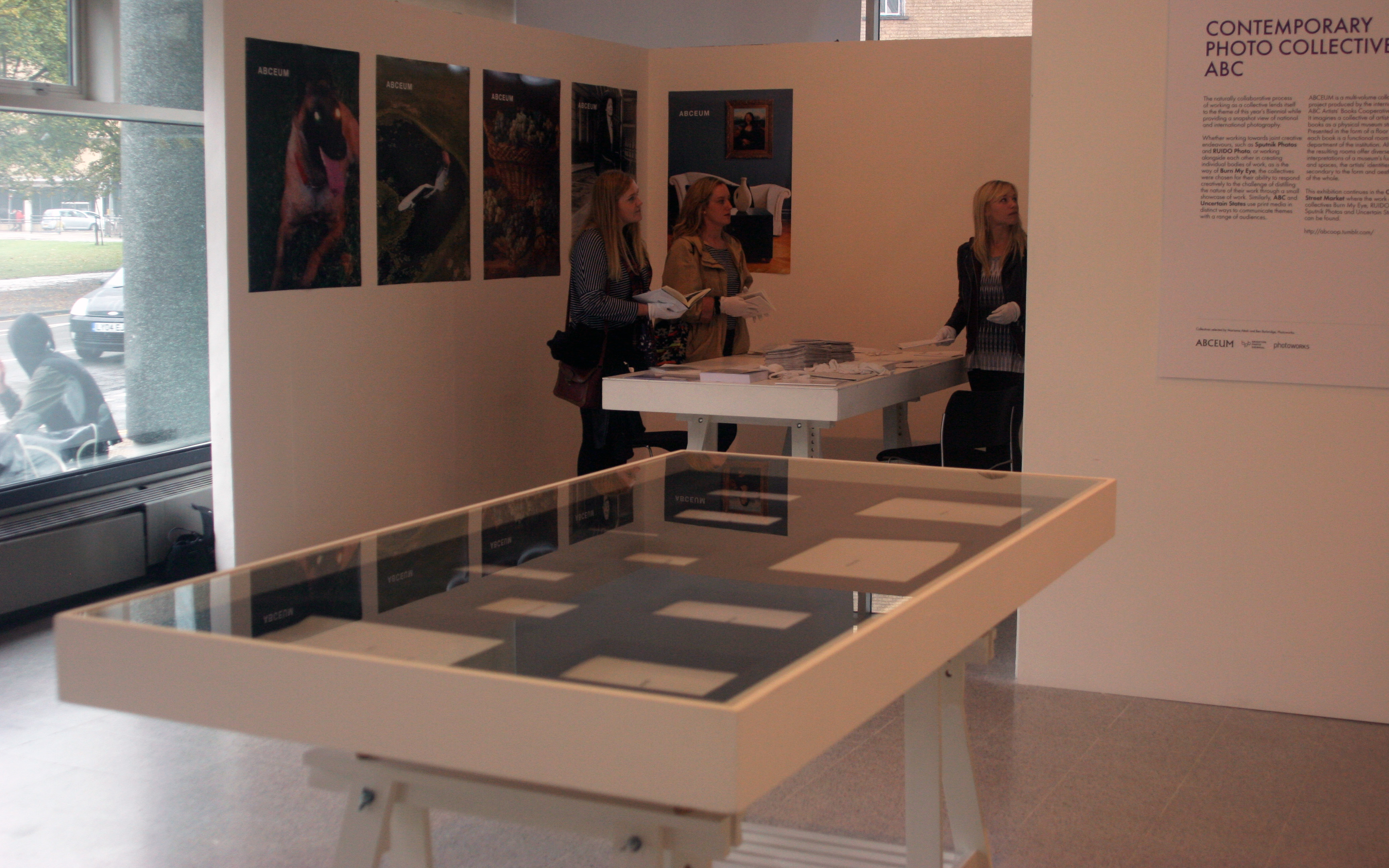 ABCEUM. Mocksim's book Mailroom, was exhibited with this, along with posters, a newspaper and other materials created with ABC Artists' Books Cooperative.
University of Brighton, Brighton, UK, 8 November 2014, duration: 23 days.
Primary Images or Documentation
and
Secondary Link
.
Work(s) Included:
ABCEUM
.
Other Contributors: Erik Benjamins, Eric Doeringer, Fred Free, Oliver Griffin, Mishka Henner, Tanja Lažetić, Jonathan Lewis, EJ Major, Louis Porter, Andreas Schmidt, Travis Shaffer, Paul Soulellis, Wil van Iersel, Duncan Wooldridge, Hermann Zschiegner.
◄ Next Showing
-
Previous Showing ►