---
◄ Newer
-
Older ►
Solo Exhibition
Missing You and three other initiatives
(2014)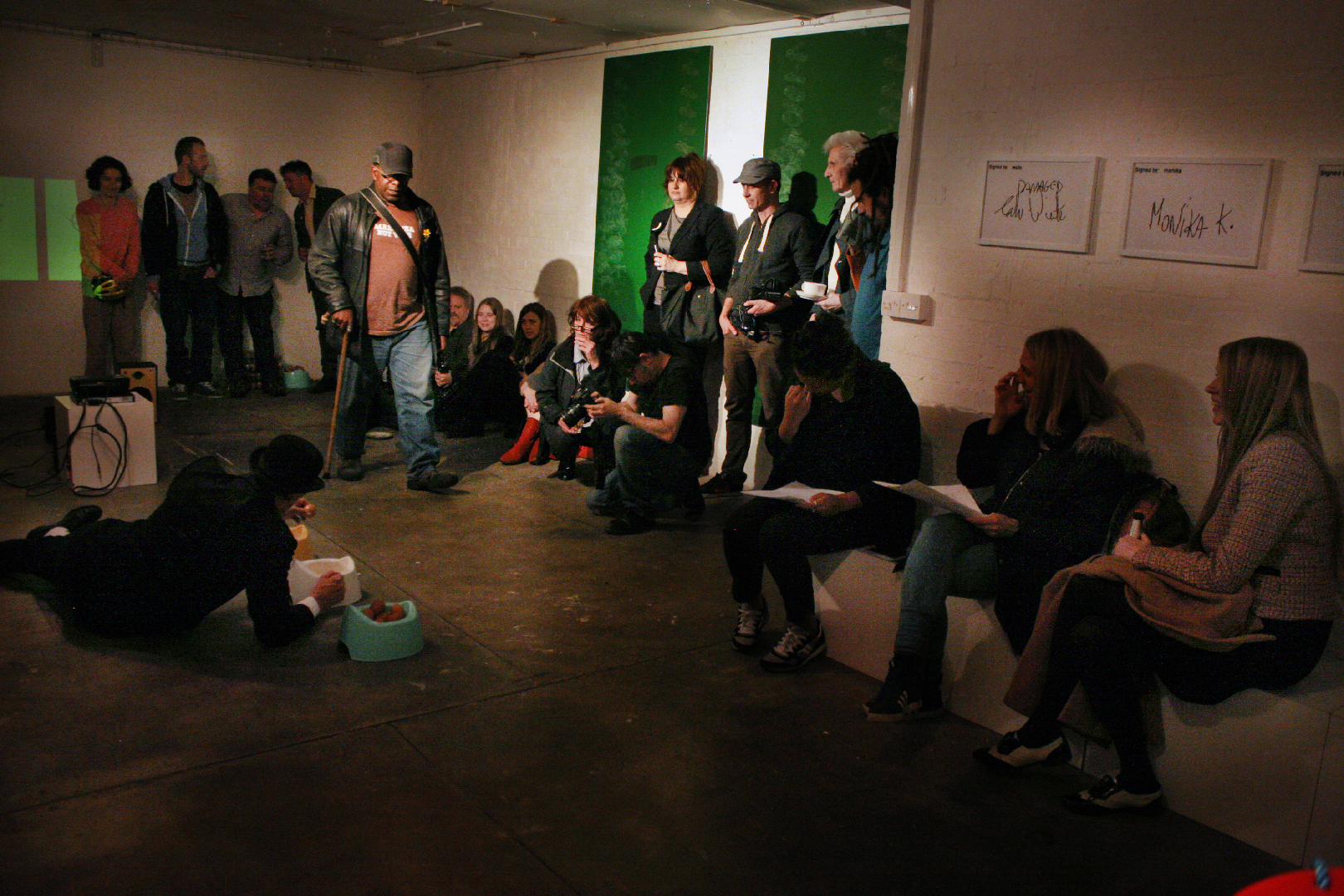 Exhibition of old and new work in art space beneath café. There were issues with rotten eggs and urine as the days passed, so future showings of these works would be run differently.
Hundred Years Gallery, Pearson Street, London. 05-Jun-14, duration: 3 days.
Images/Documentation
and
Secondary Link
Work(s) Included:
Taking the Piss
,
Delivering
,
Rearing
,
Yearly Print
,
Piss-take
,
PODS
,
PODS throw-aways
Curation and technical: Bethany Troakes, Mike Staokes, Writing: Yvette Gresle.
◄ Newer
-
Older ►