---
◄ Newer
-
Older ►
Exhibition
The London Group Open 2019
(2019)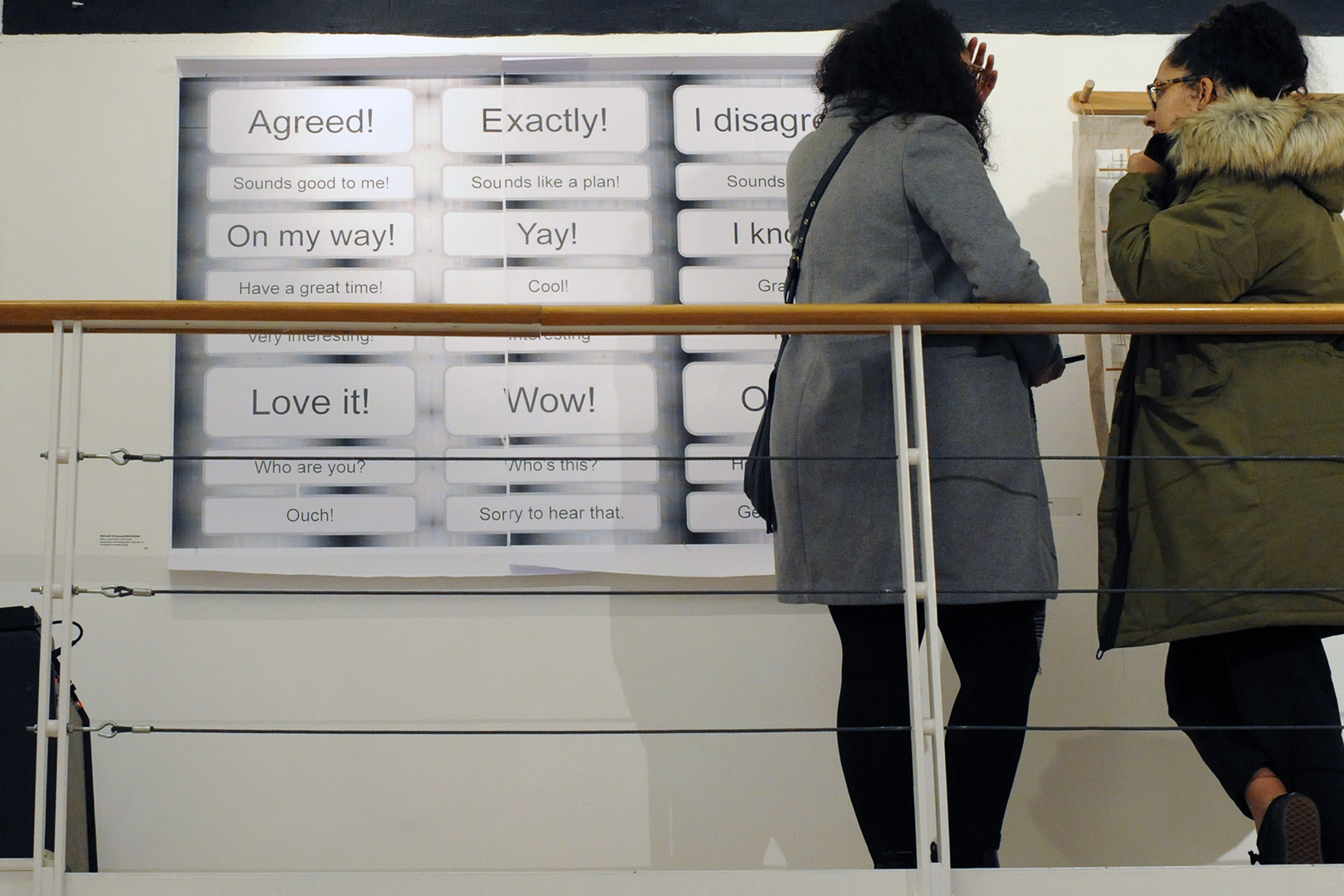 Work selected for Part 1 of the 84th London Group Open.
The Cello Factory, London. 20-Nov-19, duration: 9 days.
Images/Documentation
and
Secondary Link
Work(s) Included:
Have a great time. Cool! Grand. (print)
Victoria Bartlett, Stephen Carley, John Crossley, Philip Crozier, Jeff Dellow, Angela Eames, James Faure Walker, Tricia Gillman, Vaughan Grylls, Susan Haire, Julie Held, Bill Henderson, Gillian Ingham, Janet Nathan, Ian Parker, Claire Parrish, Janet Patterson, Sumi Perera, Michael Phillipson, Alexander Ramsay, David Redfern, Tommy Seaward, Philippa Stjernsward, Srinivas Surti, David Theobald, Philippa Tunstill, Neil Weerdmeester, Anthony Whishaw, Erika Winstone, David Wiseman, Carol Wyss.
◄ Newer
-
Older ►