---
◄ Newer Work
-
Older Work ►
Canopy Green
(2010)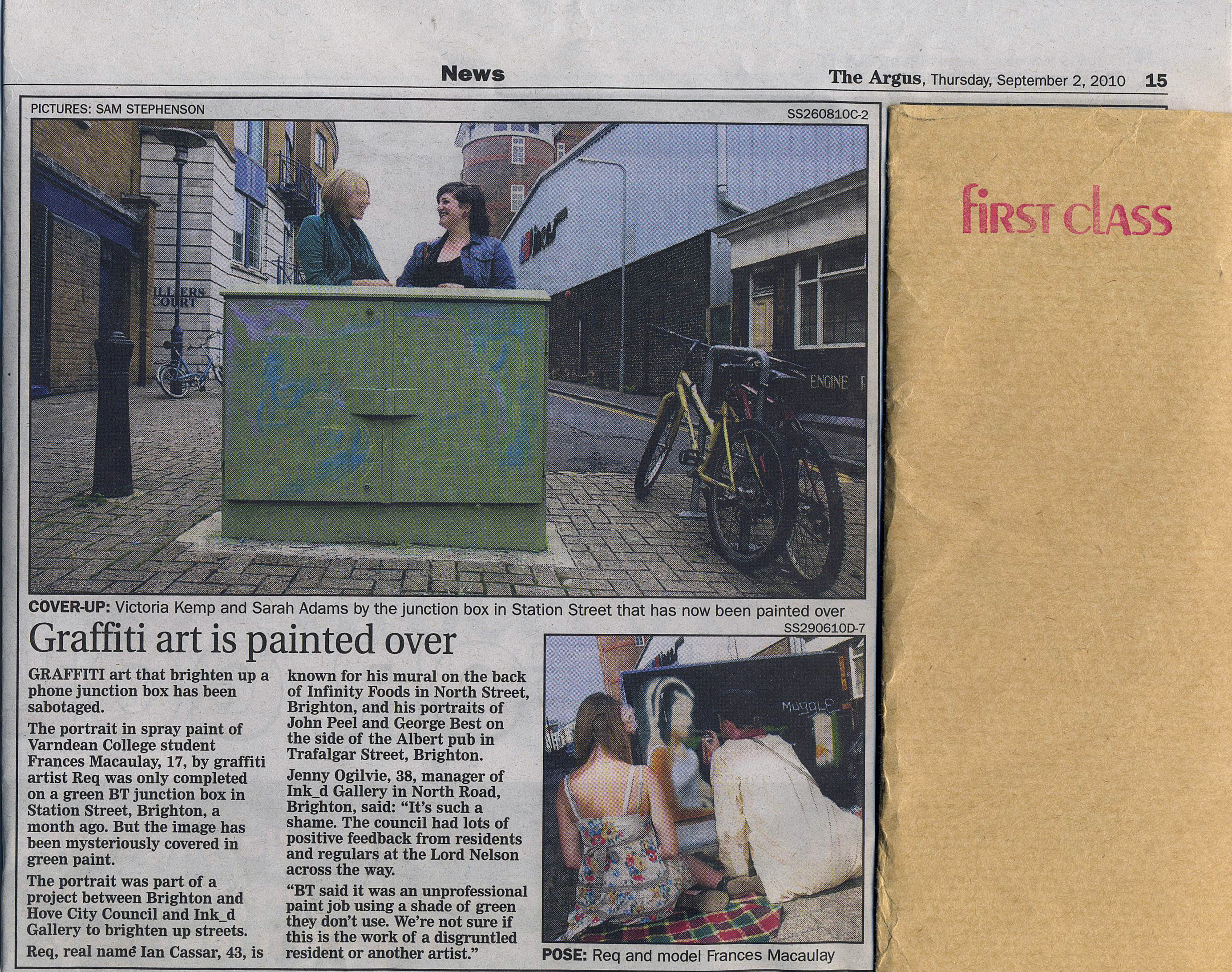 Collaboration in which graffiti is painted over as Abstract Expressionism. Triggered by objection to lack of democracy, local-government-endorsed street-art, and hostility to the widespread 'Grand Theft Auto aesthetic'. The media went ape! Joint work with The Doomsbury Set of East Sussex.
Performative, Graffiti, accompanying text and communications, 4 actions completed, press statement, blog.
Link to image, online version or documentation
This work has not been exhibited or formally shown yet.
Not linked to a specific Mocksim Project.
◄ Newer Work
-
Older Work ►