---
◄ Newer Work
-
Older Work ►
Contra-Invention Night-shot Triptych 1 of
(2010)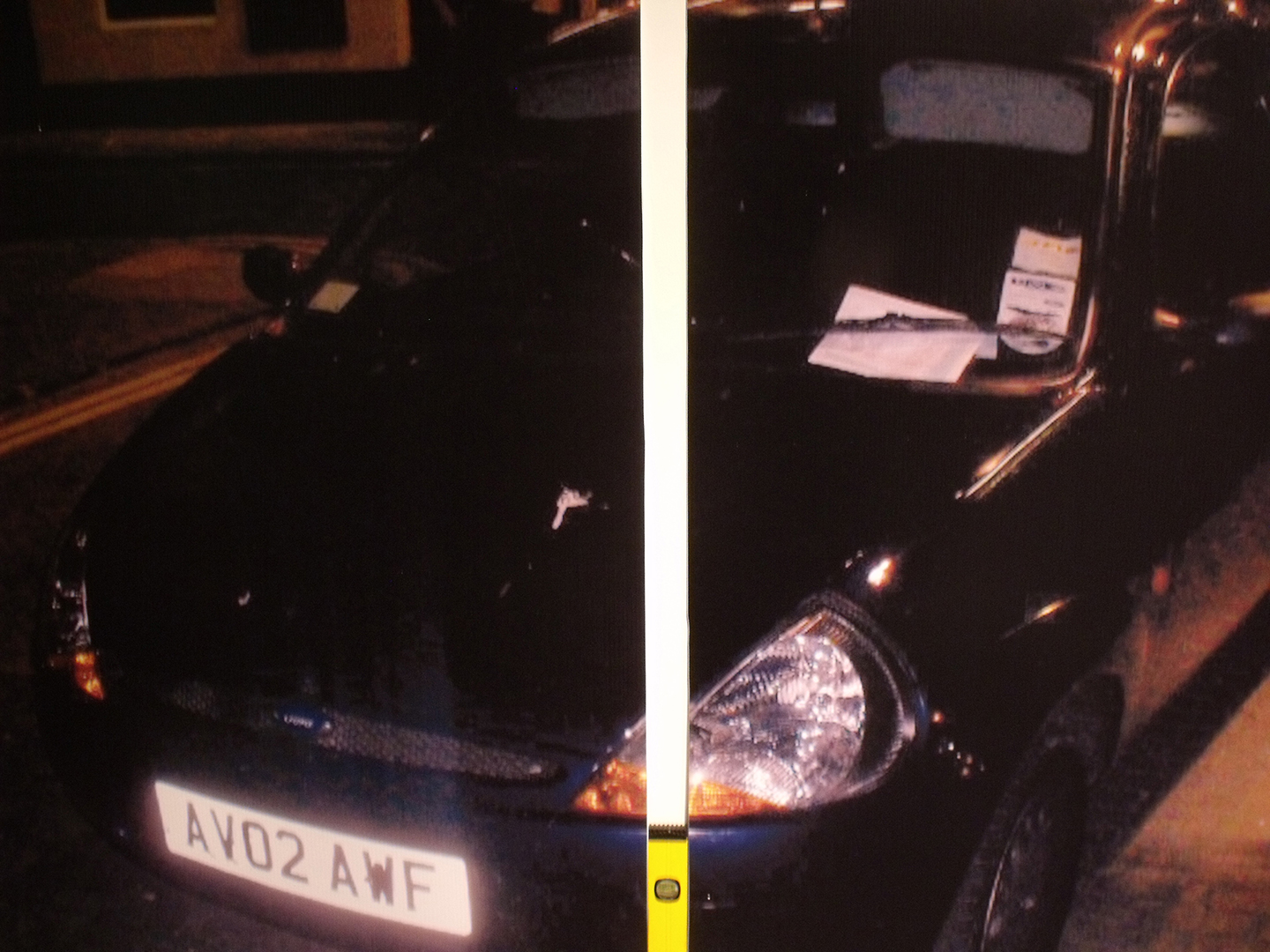 Parking contravention image, split in two, blown up to car-size, presented with a spirit level. The overarching project involved 'hacking' municipal council systems to obtain evidential photos, captured by Civil Enforcement Officers.
Photographic, Print on corrugated plastic, Print: 2 x 180 x 120 cm, Level: 70 x 3 x 1 cm.
Link to image, online version or documentation
Exhibitions, Events, Showings, Dissimenation:
Embracing the Underdog
(2018),
#LowTechLabLondon2016
(2016),
From Here On
(2013),
Contra-Invention+ (Lincoln)
(2012),
Boundary Work II
(2012),
Contra-Invention+ (Macclesfield)
(2012),
Neo:Artprize 2012
(2012),
Les Recontres D'Arles
(2011),
Contra-Invention
(2010),
Photography on Photography, University of Sussex
(2014),
APEC Studios - Photography Artists
(2014).
Connected to Project:
Contra-Invention
.
◄ Newer Work
-
Older Work ►