---
◄ Newer Work
-
Older Work ►
Facebook Underground Selfies
(2014)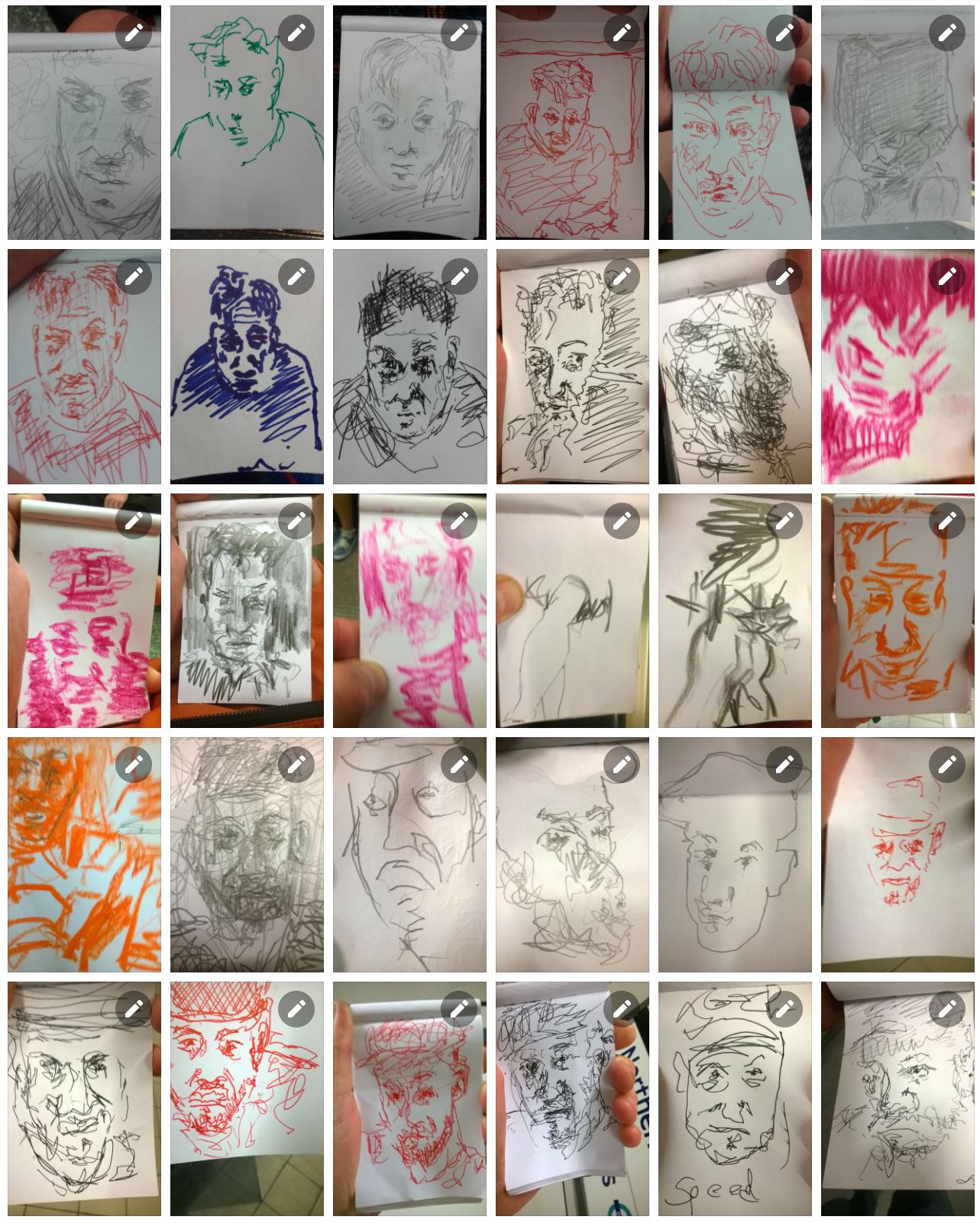 Phone-pics of hand-drawn selfies made on numerous London Underground trips. The technique was to use the reflection which appears, in the carriage window opposite, between station stops. Pics were shared on Facebook, but the original sketchbooks exist.
Digital, Digital images and physical sketchbooks, 129 drawings and the resulting digital images.
Link to image, online version or documentation
This work has not been exhibited or formally shown yet.
Not linked to a specific Mocksim Project.
◄ Newer Work
-
Older Work ►