---
◄ Next Showing
-
Previous Showing ►
Exhibition
ABC Office
(2023)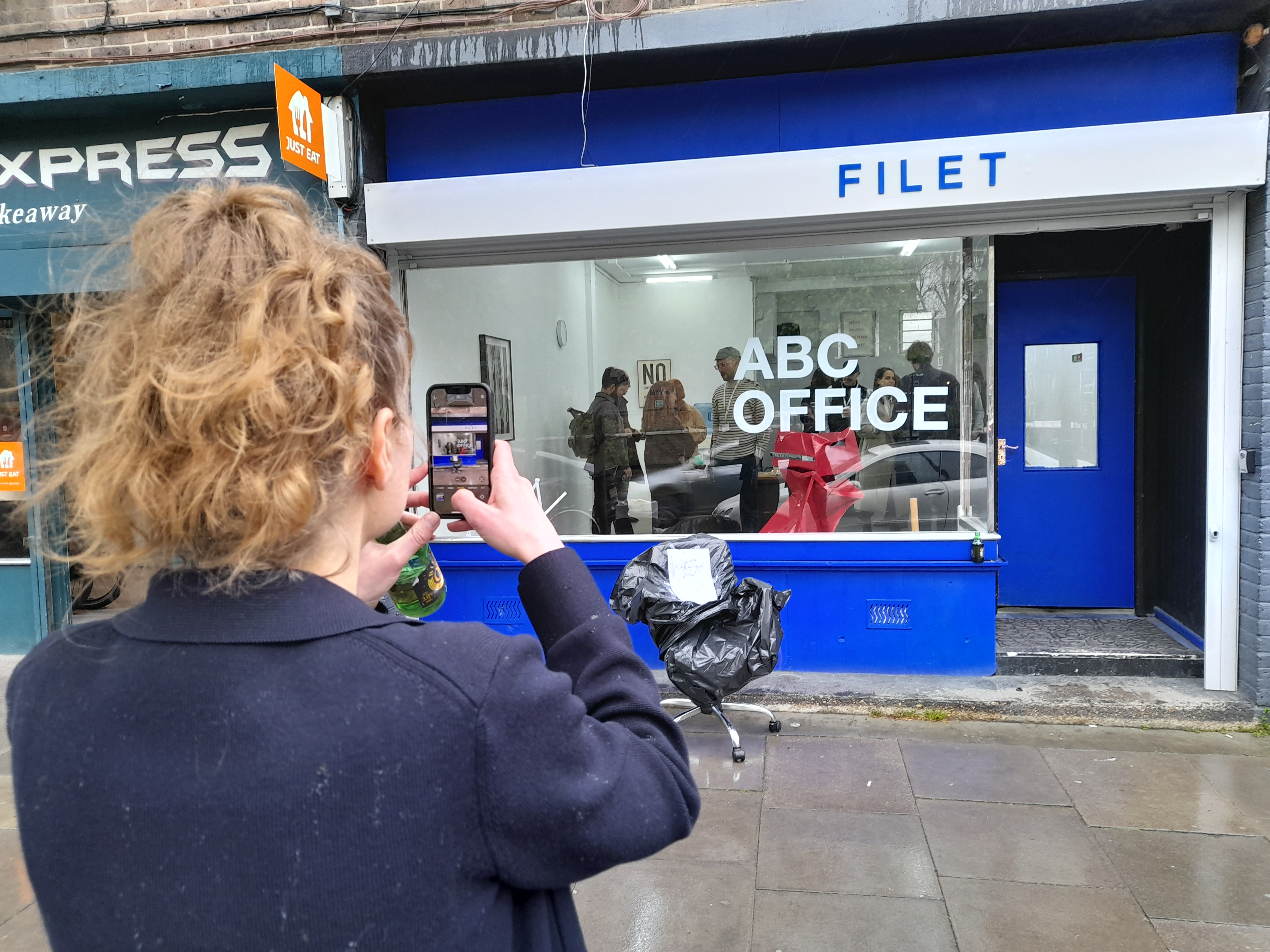 An anonymous work environment in which ABC members present specially made artists works exploring office conventions, bureaucracy, co-working and print culture in what is sometimes referred to as the aesthetics of administration.
Filet, London, 27 April 2023, duration: 4 days.
Primary Images or Documentation
and
Secondary Link
.
Work(s) Included:
A Nod to Bourgeois
,
60/40
.
Group Show. The duo MacDonaldStrand led this project. ABC OFFICE STAFF LIST: Arnaud Desjardin, Claudia de la Torre, Duncan Wooldridge, George Grace Gibson, John MacLean, Jonathan Lewis, Jonathan Schmidt-Ott, Louis Porter, MacDonaldStrand, Micheál O'Connell/MOCKSIM, Mishka Henner, Monika Orpik, Oliver Griffin, Rahel Zoller, Travis Shaffer and Wil van Iersel.
◄ Next Showing
-
Previous Showing ►