---
◄ Oldest Showing
-
Previous Showing ►
Exhibition
Extension
(2023)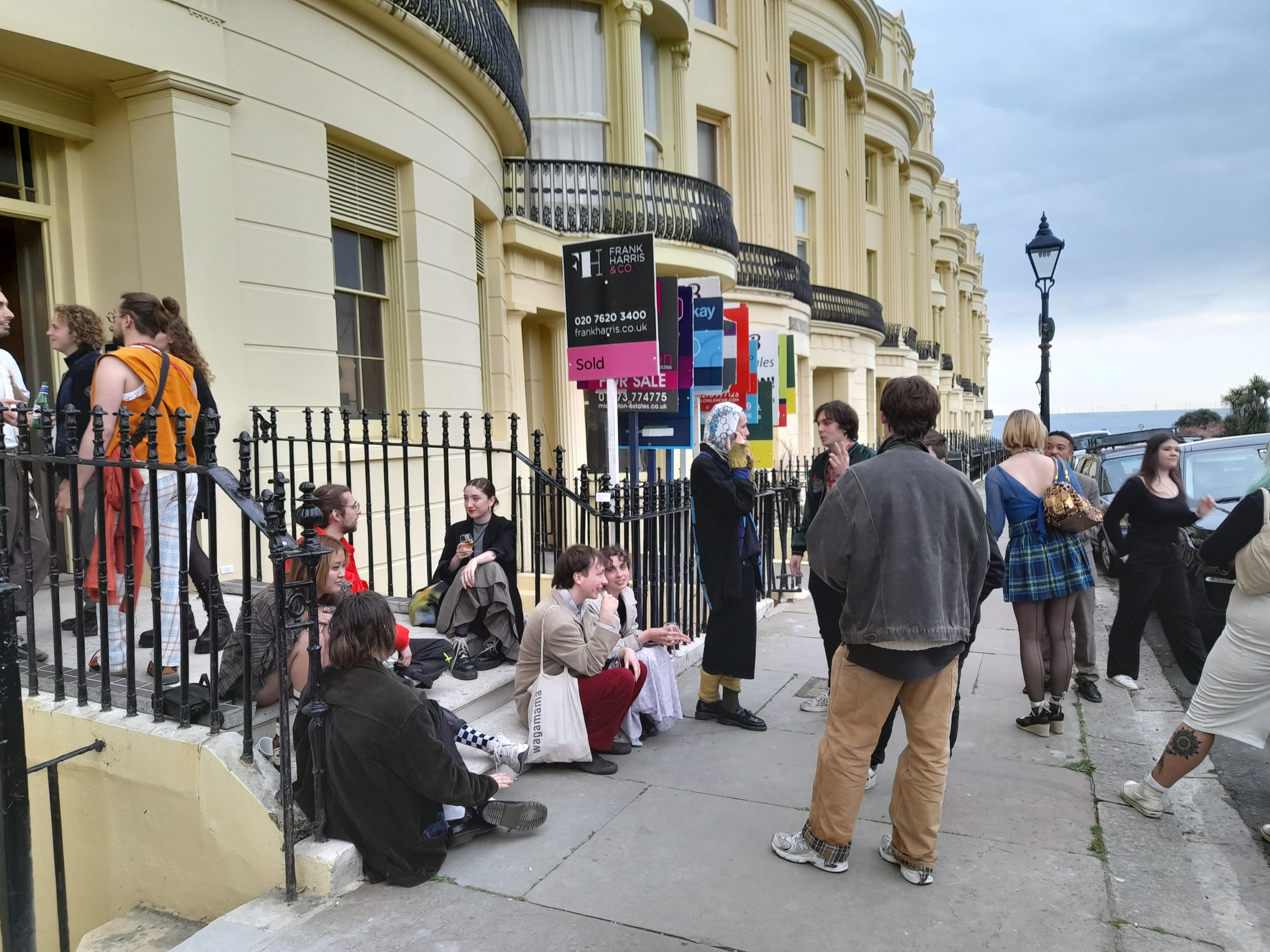 As an exclusive one-day curatorial takeover of the Regency Town House, EXTENSION stole a night and continued the PHONY ideology of deinstitutionalizing everything. Connected with 'Rapture Life'.
The Regency Town House, Brighton, UK, 16 May 2023, duration: 2 days.
Primary Images or Documentation
and
Secondary Link
.
Work(s) Included:
Go South
,
Housing
,
A curatorial initiative by Richard Matthews and Bran Flakes of Phony Art Collective. Exhibiting artists: @samuelgeorge.ch, @rowanpls, @pippa.elkadhi.brown, @mocksim, @max_baylis, @mary.anne.francis, @lydiadurnall, @__jonathan__murphy, @aproposdodo, @dangmpalmer, @isabelmaccarthy, @gurnoorsingh_photography, @reksiiiiiii, @candicedehnavi, @calumlouisadams, @a.d.foreal and @abigailrosedowney.
◄ Oldest Showing
-
Previous Showing ►