---
◄ Next Showing
-
Previous Showing ►
Event
Environment, Living Standards and Culture
(2022)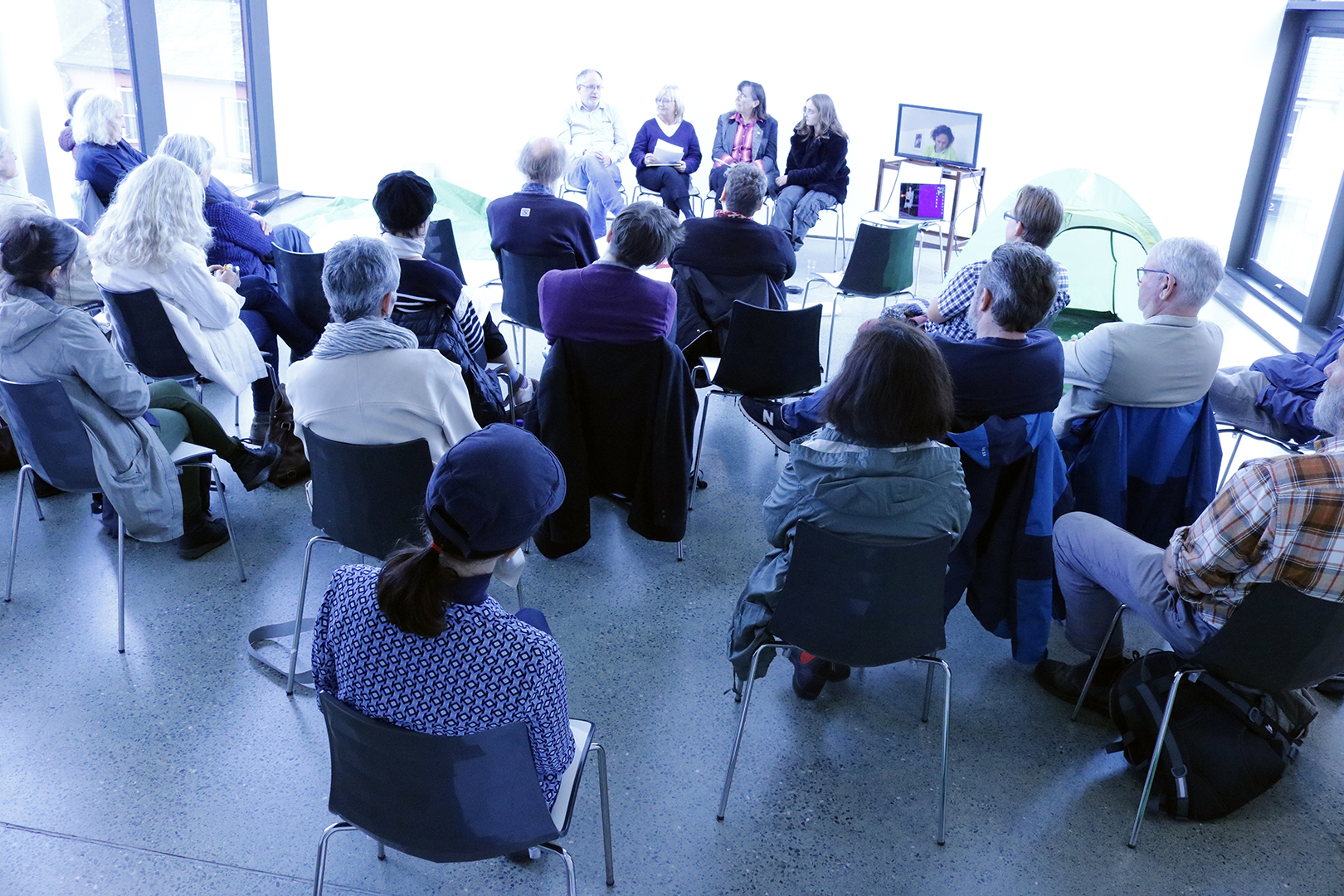 Panel discuscussion, open to the public. This was the last in a series of events situated in the System Interference exhibition, but not directly concerned with the show's contents.
Uillinn: West Cork Arts Centre, Skibbereen, Co. Cork, Eire, 22 October 2022, took place on one day.
Primary Images or Documentation
and
Secondary Link
.
Work(s) Included:
Inflated/Deflated Wind Turbine(s)
,
Stupid Plugs
,
#camponagolfcourse Tent
,
#camponagolfcourse Poster
,
Small Wind Farm (after Ligeti)
,
The Singularity
,
Sans Comic Triptych
,
Welcome Tannoys
,
Irish Signatures (More PODS)
,
Missing Places
,
Golf Camping
,
Turbogolf Proposal
.
Panel: Mick Barry TD (Solidarity), Senator Lynn Boylan (Sinn Fáin environmental spokesperson), Lucija Kluzniak-Madajczak (local 4th Year school student), and Liz Coakley Wakefield (Green Party), chaired by environmental artist Katie Nolan. 35 others attended.
Connected to Project:
Arts Council Commissions 2020
.
◄ Next Showing
-
Previous Showing ►