---
◄ Next Showing
-
Previous Showing ►
Screening
MakeShift
(2009)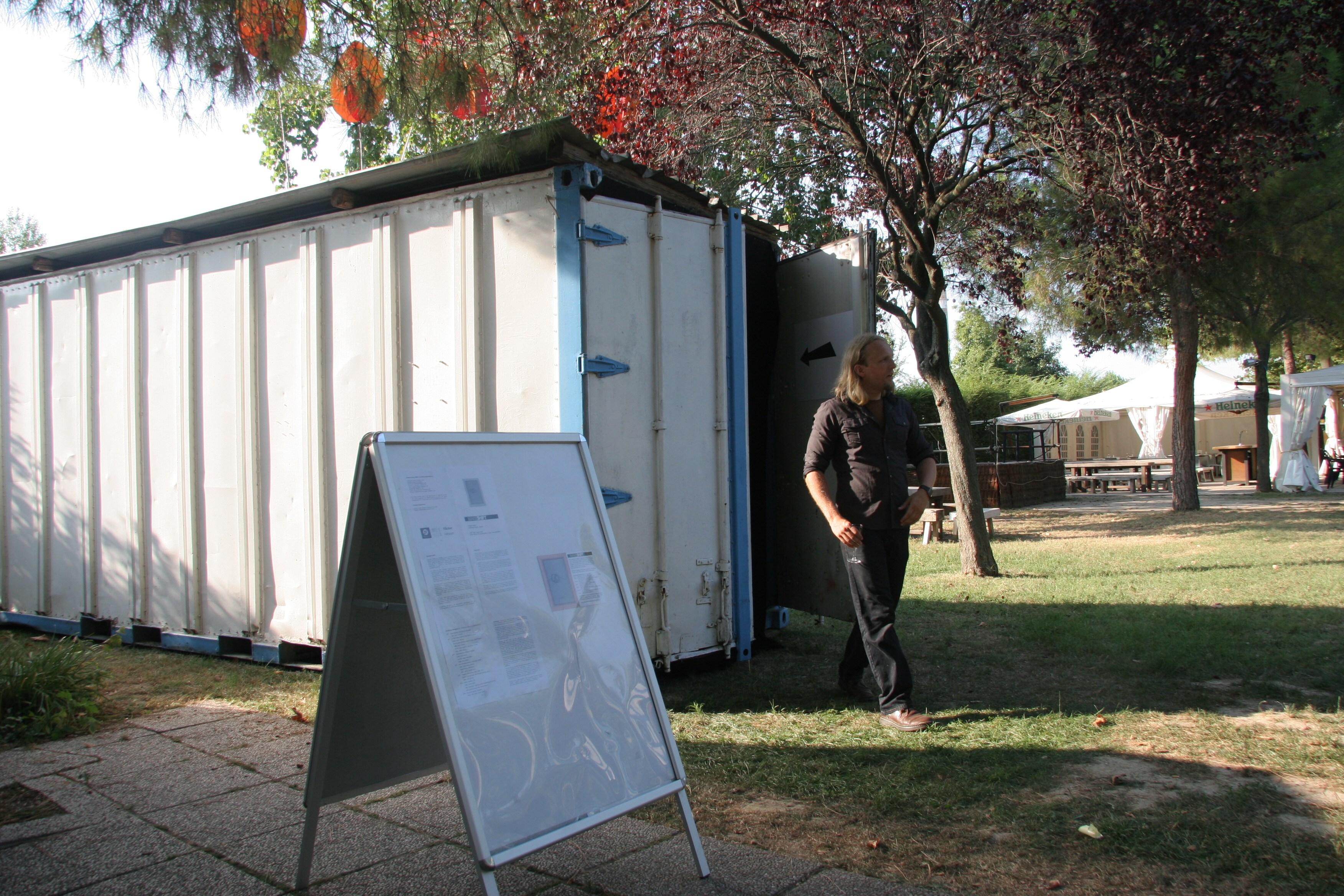 Organised, obtained sponsorship, and co-curated interventions, an exhibition and screenings. This was the Venice Biennale, La Biennale di Venezia, Fringe.
Camping Fusina, Venice, Italy, 18 August 2009, duration: 7 days.
Primary Images or Documentation
and
Secondary Link
.
Work(s) Included:
Re-hearse
.
Co-curation: Daniel Pryde-Jarman, Participating Artists: Christopher Arran, Huw Bartlett, David Blandy, Blast Theory, Bob and Roberta Smith, Nick Carrick, Ergin Çavuşoğlu, Adam Chodzko, Nadege Derderian, Jonathan Gilhooly, Ocean Mims, Micheál O'Connell a.k.a. Mocksim, Laura Mousavi Zadeh, Lau Mun Leng, Pil and Galia Kollectiv, Daniel Pryde-Jarman, Semiconductor and Milly Thompson.
◄ Next Showing
-
Previous Showing ►