---
◄ Newer
-
Older ►
Solo Exhibition
Mocksim hits Moksha
(2009)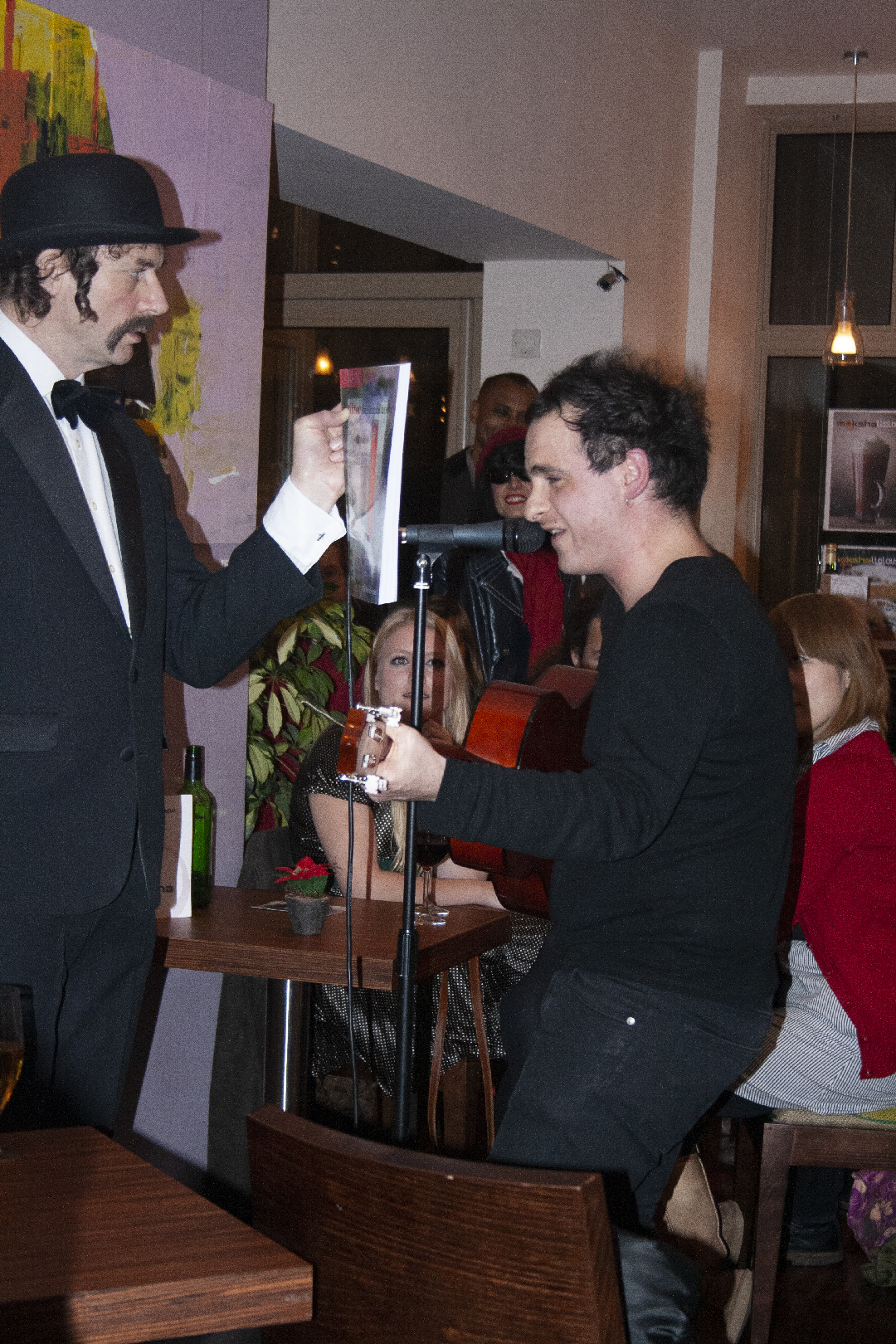 9 paintings/photographs of different sizes. Show acompanied by live event 11th Dec 2009, a tiktoc (bi)Annual Launch.
Moksha Café, Brighton, UK. 07-Dec-09, duration: 28 days.
Images/Documentation
and
Secondary Link
Work(s) Included:
Mocksim hits Moksha Series
Exhibition Co-rater: Huw Bartlett, Event participants, Musical accompliment: Chris Warren, General Interference: Dave Thompson (Naughty the Clown), Readings Rachel Andrews (pre-recorded), Mike Russell, Liam Doogan, Kevin Smicle, Emelia Telese, Rowena Easton, Manfred Wiesner, Barbara Ryan, Jonathan Gilhooly.
◄ Newer
-
Older ►