---
◄ Next Showing
-
Previous Showing ►
Event
Stupidity Dissent and the Machine
(2022)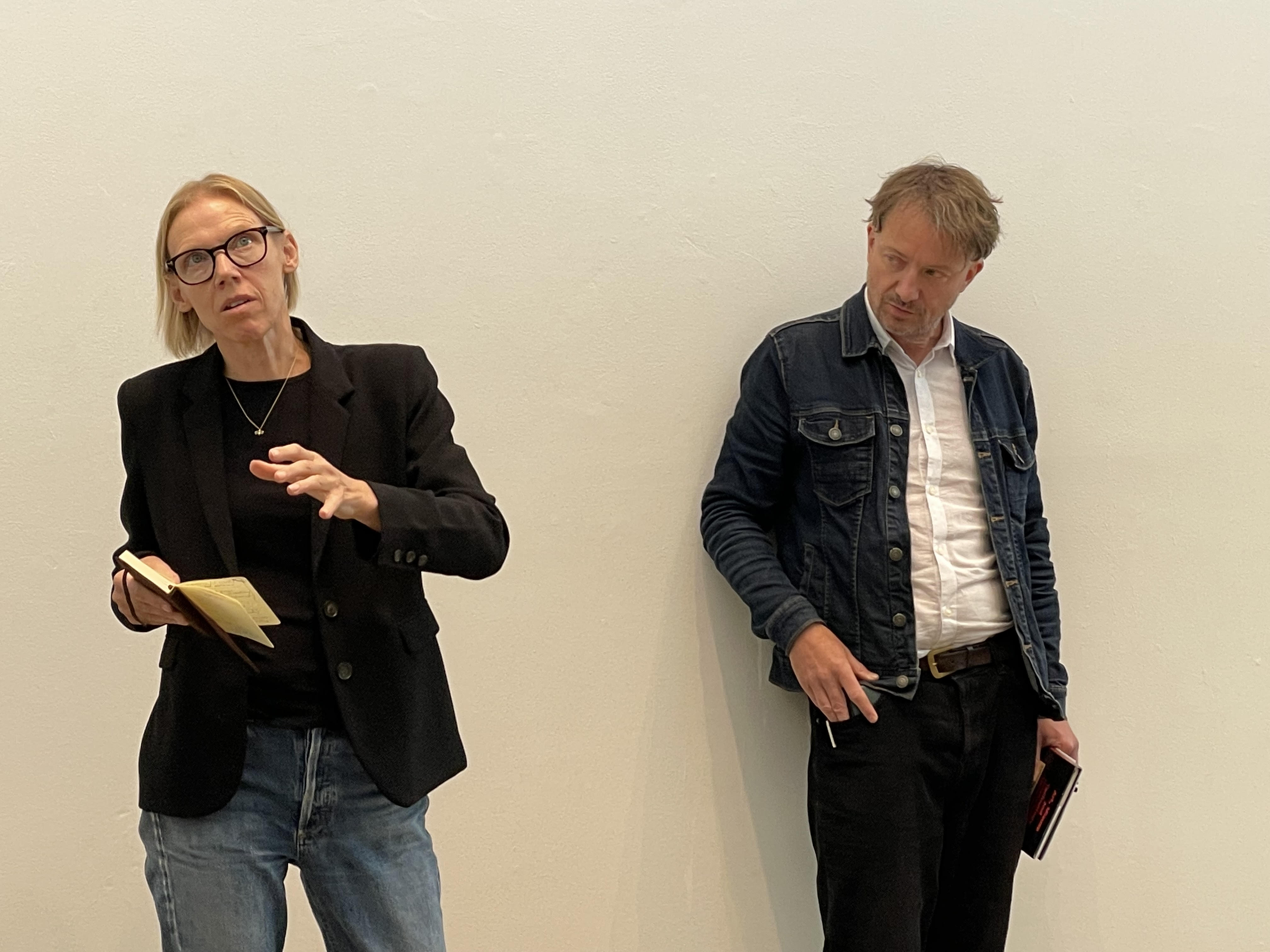 A gallery conversation to mark the opening of System Interference. This was the first of a number of events, not only concerned directly with the works presented, but situated within the exhibition.
Uillinn: West Cork Arts Centre, Skibbereen, Co. Cork, Eire, 17 September 2022, took place on one day.
Primary Images or Documentation
and
Secondary Link
.
Work(s) Included:
Dutch Stamp
,
Insecurity Camera Dance
,
Nontych
,
Array
,
Breaking Wind
,
Artificial Power Quadriptych
,
Under-road Bowling (interactive piece)
,
Uillinn Pipes
.
Writer and researcher Caroline Bassett and artist Micheál O'Connell. Attended by just under 100 people.
Connected to Project:
Arts Council Commissions 2020
.
◄ Next Showing
-
Previous Showing ►